Windows
PhotoQt can be installed on Windows (64-Bit) using the installer below.
How to get Video support in Windows?
PhotoQt is able to show videos along with your images, you can enable individual video formats in the settings. Additionally, your system needs to have media codecs installed before video support will actually work.
Most systems are already properly set up for this and require no additional work.
Otherwise, the
K-Lite Codec Pack
is one possible option that has been confirmed to work well with PhotoQt.
How to get EPS/AI support in Windows?
PhotoQt uses ImageMagick in order to render a large range of image formats. ImageMagick, in turn, relies on GhostScript to render EPS/AI files. Thus, in order to enable support for them,
GhostScript
needs to be installed on your computer.
You can download the official installer from the GhostScript website right here.
Make sure to restart your computer after installing GhostScript, otherwise it might not get picked up by your system.
When launching the installer, you might be greeted by a warning stating that "Windows protected your PC" (the so-called Microsoft SmartScreen).
In order to run the installer, simply click on "More info" and a button "Run anyway" will appear near the bottom.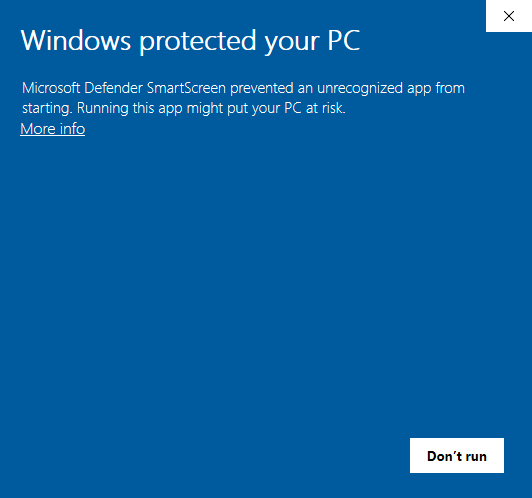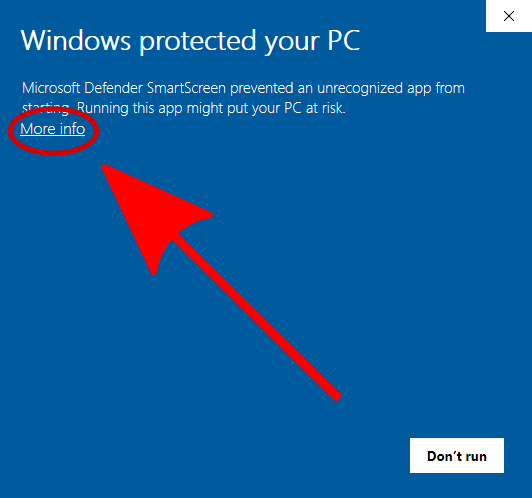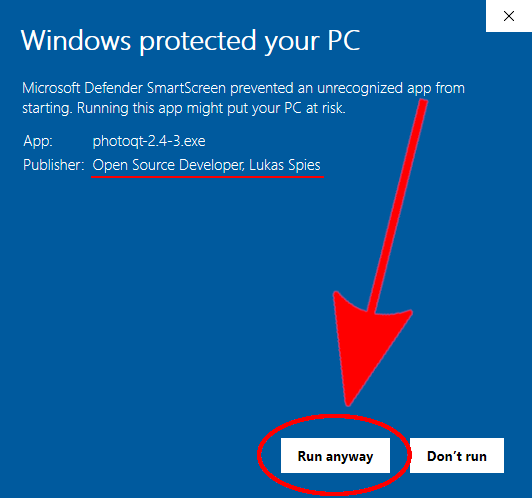 You can verify the authenticity of the installer by checking the
Publisher
, it should say
Open Source Developer, Lukas Spies
.
Over time, as more and more people install PhotoQt, this warning will start to disappear.